I sent several emails to Saturn Corporation requesting a schedule of apperances of the Saturn Lightship. I got no responce. So after hearing that the Saturn Lightship had provided television coverage for the New England Patriots and was rumoured to provide additional coverage within the next day or two for the Boston Red Soxs I knew a trip to Hanscom Airfield was required. I knew that Blimps often flew out of Hanscom in the past and assumed that the Saturn Lightship would as well. On August 31 between 4:30 and 6:30 pm I was rewarded with these sights. I took almost a hundred pictures (thank goodness for digital film) and picked out the following 24. (Take note of the cool support vehicles, Too bad they didn't actually use a VUE.)
Yo, Saturn Corp! Considering the amount of money you guys have spent on this thing I would think that publishing a flight schedule would not be a bad thing.
I'm not the only one with a Saturn Lightship page:
Saturn Relay Airship - Santa Maria, CA 12/14/04
Trivia: A Saturn Relay Lightship holds the world record for flight duration of a Class B non-rigid helium airship of 24:40:55 hours. Woohoo! Go Saturn!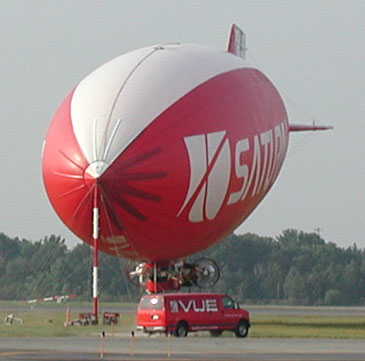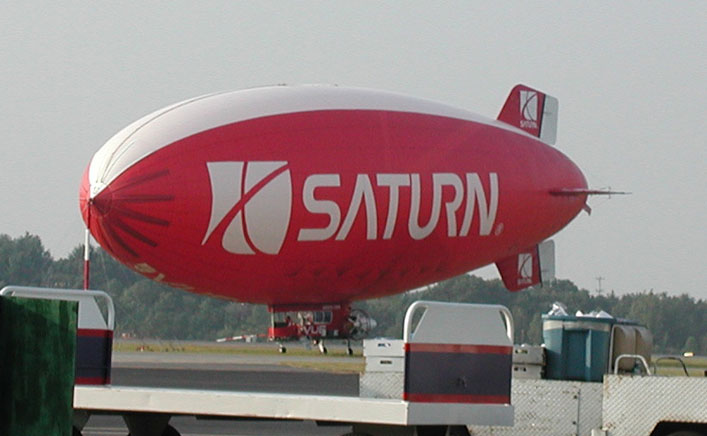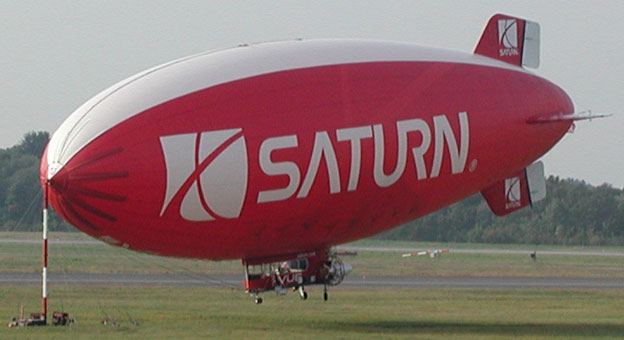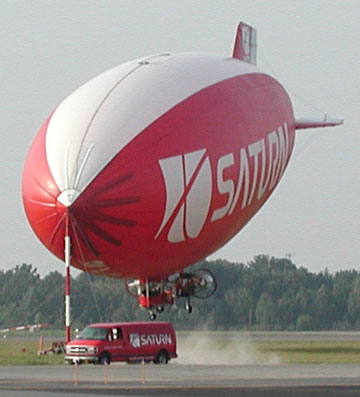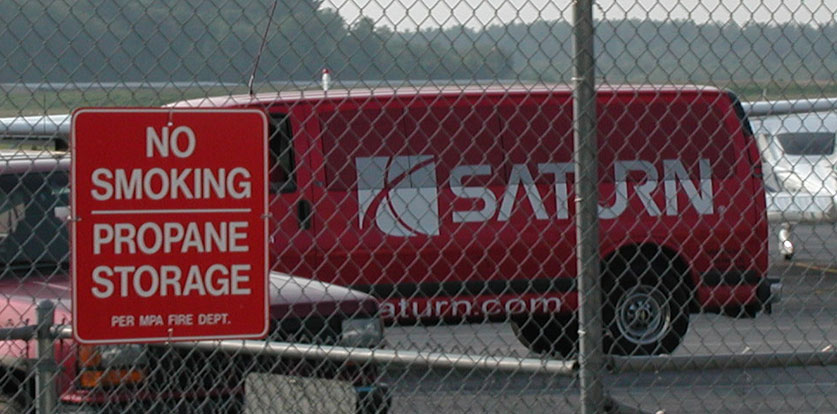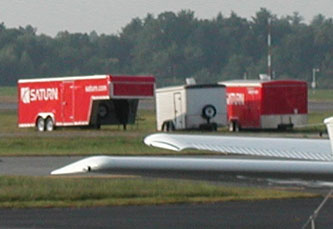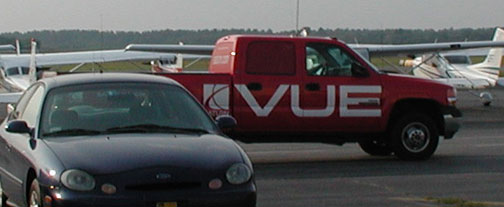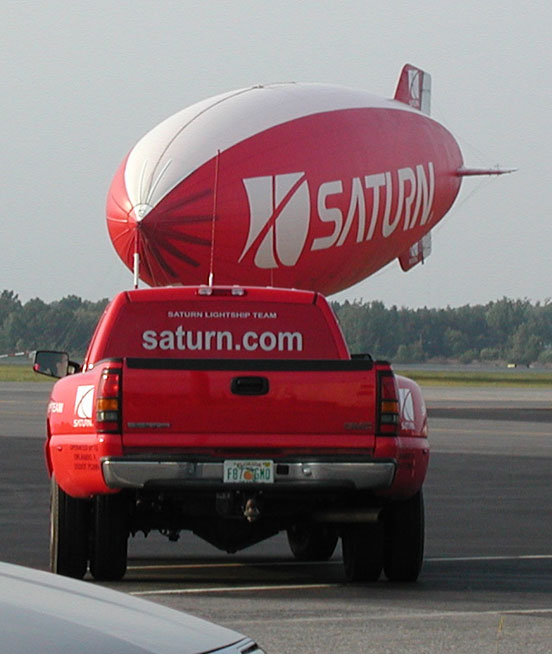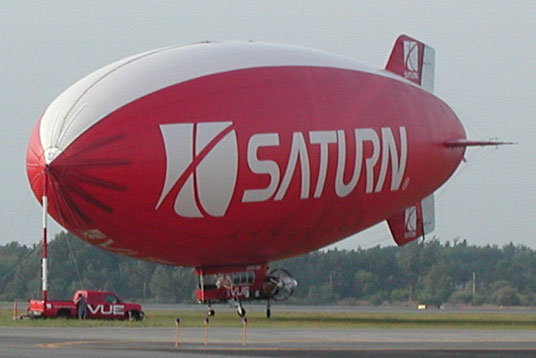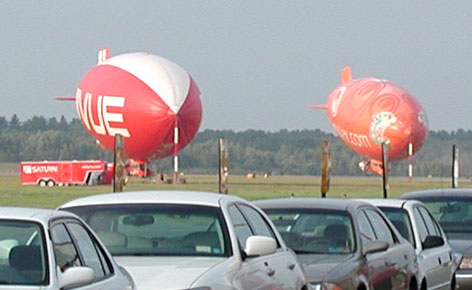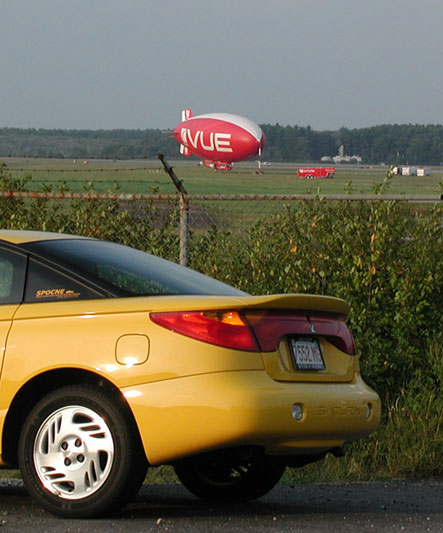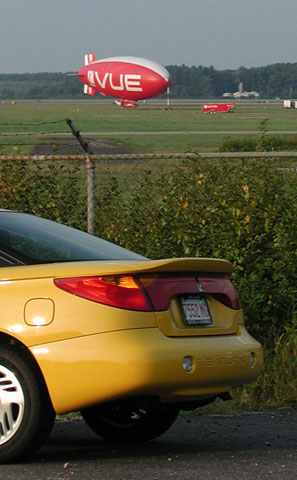 \